The Facilitator: Galina Thomas,
Licensed Marriage and Family Therapist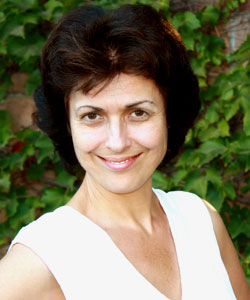 Growing up in a somewhat dysfunctional family herself, Galina recognized the importance of a close-knit, loving and open relationship as well as the negative effect that dysfunctional families will have on developing a harmonious, happy and productive individual. After many years working on her own issues and discovering the often complicated solutions, she realized that she had to share it with others.
Galina graduated from California State University in 2010 with a Masters degree in Marriage and Family Counseling. Currently Galina is a licensed in Texas as a Marriage and Family Therapist and sees clients in her private practice in Klein (Spring, TX).
During her own journey of personal discovery and healing, she encountered Family Constellations. After experiencing its powerful and transformational effect, she decided to add this method to her catalog of therapeutic tools obtained from attending numerous post-degree workshops and training seminars.
Galina has studied and trained in Family Constellations since 2009 with several Master teachers of Constellations, including: Joanna and Dyrian Chartrand-Benz, Ed Lynch, Jane Peterson, Sneh Victoria Schnabel, Chris Walsh, Ursula Franke and Thomas Bryson, Stephan Hausner. She's attended numerous trainings and workshops from coast-to-coast including a week-long intensive training in Germany with many renown European Constellation masters.
Galina has been facilitating family constellations for nearly five years first as a part of the Constellation Wisdom Group in Los Angeles and now (since 2016) here, in Spring, Texas.
For more information about Galina, please click here.